t

he Beige Channel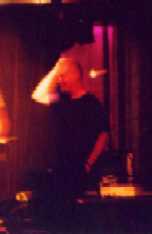 "You'll wonder where the yellow went."
---
Please visit my new site www.thebeigechannel.com for the latest news, and more mp3ís.

Latest CD, AUTUMN RAIN IN THE YARD, available at Border's Books & Music on Wolf Road in Albany, NY, and soon through paypal.


Read review in the first issue of VEINZINE

UPCOMING RELEASES
*.
UPCOMING PERFORMANCES
*.
2005
PERFORMANCES
The New York Phonographers, , BPM club - Brooklyn, October 23.
Live webcast from Brooklyn on Ben Owen's Home Listening show - April 24, with Ian Epps.
RELEASES
Accessory - My contribution to term's Post_Piano 2 Open Remix Project.
"Train from Guangzhou to Hong Kong" - on Phonography.Org #6 compilation CD.
2004
PERFORMANCES
New York Phonographers Ensemble. Gasholder Building, Troy, NY - Sept. 25.
Firlefanz Gallery, Albany, NY - Sept. 5.
Live webcast from Brooklyn on Ben Owen's Home Listening show - Feb. 26, with Sawako, Ben Owen and Mike Rosenthal.
RELEASES
PLAIN VANILLA available.
"Fascinating...hypnotic...an absorbing experiment" - The Wire, November 2004.
"Honorable Mention" - best local CDs of 2004 - Times Union (Albany, NY), Dec. 24, 2004.
Review in Splendid e-zine.

Many thanks to radio around the world for playing tracks from Plain Vanilla, including:
Matiere Brute - Radio 666, 99.1 FM, Caen, France.
Possible Musics - 3ccc-FM, Victoria, Australia.
Some Assembly Required - Radio K, KUOM 770 AM, Minneapolis, MN.
Sleepless Nights - KGNU, 88.5 FM, Boulder, CO.

Four mp3's on the August edition of Addenda, mixing field recordings done in China with children's toys.
Plain Vanilla - full length CD on Happy New Year Recordings.
Starring Pandora Sparks - CD compilation, USA USB. Available from and/oar
PROJECTS
Sound design for "Mouse," a new play by Katherine Ambrosio. Albany, NY, March.

2003




PERFORMANCES



Saratoga Springs Public Library - Nov. 29.
Seasonal, at Diapason Gallery, October 10, New York City - with Ben Owen, Omnid, Michelle Nagai, Chris DeLaurenti, Mike Rosenthal, and Scott Allison.
The Tank, Placard Festival, July 18, New York City - with Ben Owen, Tom Roe and Gill Arno.
Share at the Openair Bar, June 29, New York City - with Omnid.

RELEASES
Pink Pillbox - in Screed (4th edition), magazine/CD from Miss Mary's Art Space.


Recipes from the Scary Kitchen - MP3 album on Slapart
MJR7 - MP3 at 7econds, a microsound.org project.
Coffee With Cat - CD compilation, "phonography.org 4"
A Glamour Don't - on "Grain: a compilation of short tracks," CD compilation, DotDotDot Music, Ireland.
Bent Lice and Nice Belt - MP3 at Centibel
Futurville, MP3 at City of the Future, a microsound.org project.
PROJECTS
Co-curated with Jim Sande the CD "TENSILE: an international experimental guitar compilation," distributed by VERGE.

2002
PERFORMANCES
The Larkin - Sun., February 24, 2002 - Albany, NY - thanks to everyone who came, and Eric Benoit for opening.
Engine 27 - Sat., September 21, 2002 - New York City - New York Phonographers Union - with Chris DeLaurenti, John Hudak, and Ben Owen.

RELEASES
2 Untitled tracks - '60" Somewhere/60" Somewhere Else' -

2 mini CD's - throat
Arizona Underground - CD - "Phonography.org: compositions using field recordings #2"
Implosion - "Lowercasesound Compilation No. 2," CD, Bremsstrahlung Recordings


PROJECTS
Sound designer for off-off Broadway play, "The B12 Connection" by Katherine Ambrosio, at the Sande Shurin Theater, West 43rd St., New York.
2001
PERFORMANCES
No Compression - April 28 - Syracuse, NY
The Montague Bookmill - November 1 - Montague, MA.
RELEASES
Cling, Clang, Clung - mp3 files at

tiln
The Profile of Mary Jane Russell - "No Compression Festival No. 1" (CD, Little Fury Things)
Malversation - mp3 file at technoh.com
Dining On Shortwaves - "CCA: 4X4" (CD, Glasgow Centre for Contemporary Arts)
This Train Is Out Of Service -"phonography.org 2" (CD, Phonography.org)


RANDOM AIR PLAY
"Friendly Persuasion" - Antenna Radio
"Sonar Map" - KSER, Seattle
"BiP HOp Generation" - Radio Grenouille 88.8 FM, Marseille, France
"Audio Exotica" - WEVL 89.9 FM, Nashville
"Framework" - Resonance 104.4 FM, London, England
"El Dorado" - Sveriges Radio, Stockholm, Sweden.

Contact:

the_beige_channel@hotmail.com Last update: 2.23.06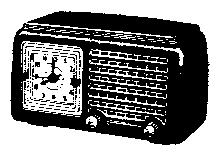 ---